Choose your camera and microphone source – and avoid duplicate microphone choices
Avoid using audio sources on both laptop and mobile – use the mute functions
The app automatically detects your connected cameras and microphones
App is available for Android and iOS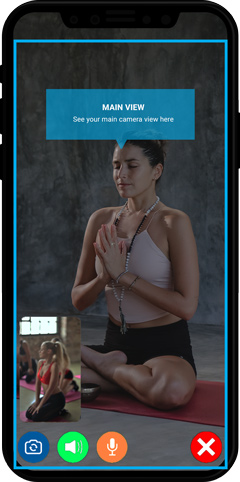 Main view remains the Tutors primary camera unless the viewer chooses to change it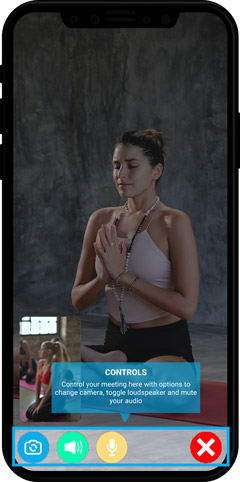 Double tap any preview to bring to main view! – Max tutor previews is 3 – If Tutor operates 1 camera active students appear in previews automatically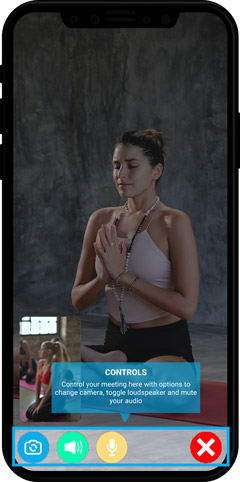 Toggle Camera
Toggle Speaker/Earpiece
Microphone mute
Exit meeting
Enjoy instant reference to your chosen lessons as well as updates and reminder notifications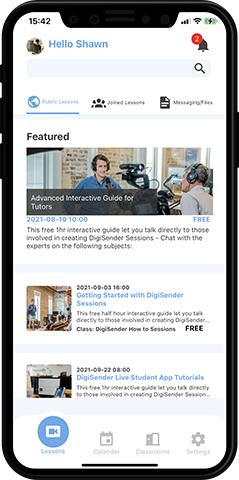 View public lessons provided by DigiSenders own in-house educators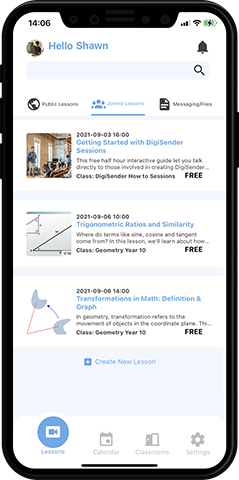 Keep track of your joined lessons in a tidy list & calendar view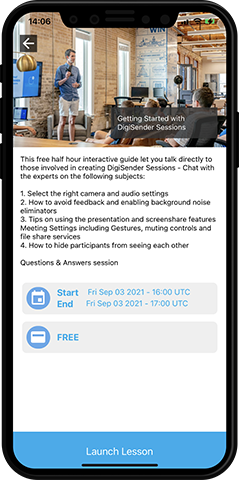 Study more information at any time on each lesson you've joined
Get notifications of up and coming lessons and view in a smart calendar format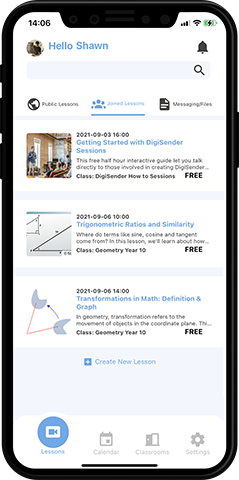 Dynamically updated access to lessons you've been added to by your tutor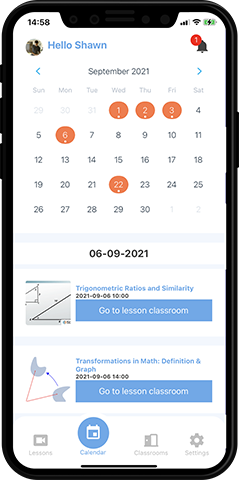 View all your lessons on a calendar view from within the app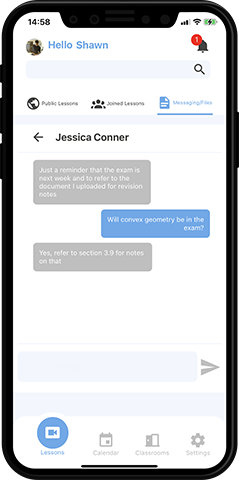 Refer to message history between tutor and student
Referencing course work and chat sessions with your own permanent storage space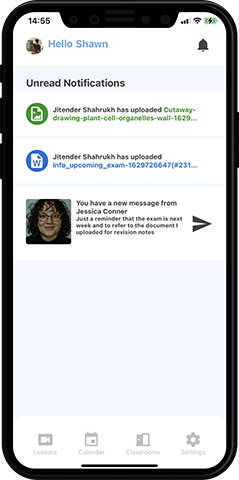 Dynamically updated notifications keep students updated on lesson additions and changes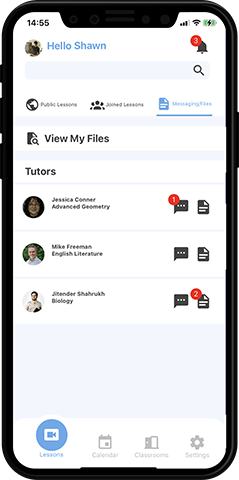 View and share files between tutor and student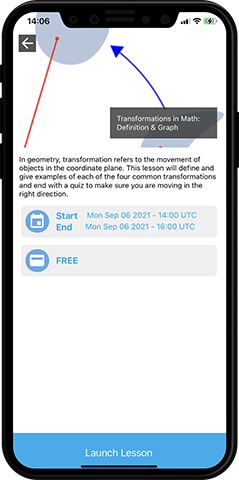 Get a detailed insight into lesson knowledge
Primary lesson controls put the tutor in complete control
The Lesson Control Panel allows Tutors and Students varying levels of control during the course of any lesson.
Using the app as a Tutor Source
Login to the app using the same account credentials that you are using on your desktop. Join the same Classroom and your mobile camera appears within the Classroom as a Tutor source!
camera sources on your desktop
Whilst the app provides switching between sources such as front and back camera, the Desktop source selector provides a far great choice of selection. the Tutor can add different cameras, a screen share, movie file and different audio sources. As the Tutor if you join the same classroom from a second computer you can add sources from that computer too!
You have questions. wE have answers.
We will endeavour to answer every question you may have. Please complete a Support Ticket should your question not be covered.